Overview
VSL Srinidhi VSL Green View is one such creation that appreciates everybody's fantasies. Imagined to flawlessness and immaculate developments, it delivers your way of life to another and exemplary stage. Situated at Bangalore a finished territory with rich greenery and plenteous utilities, it additionally offers you a quiet life.It has luxurious yet mindfully planned homes. The Plot Development Project will be available in different size of plot like 20×30, 30×40, 30×50 and ODD with civilities will go to make inside the assignment. Green View brings private plots which is a BDA Approved. This endeavor offers 2 Acres of land gathering. A space that is lavish and reasonable. The key domain of the property gives it phenomenal.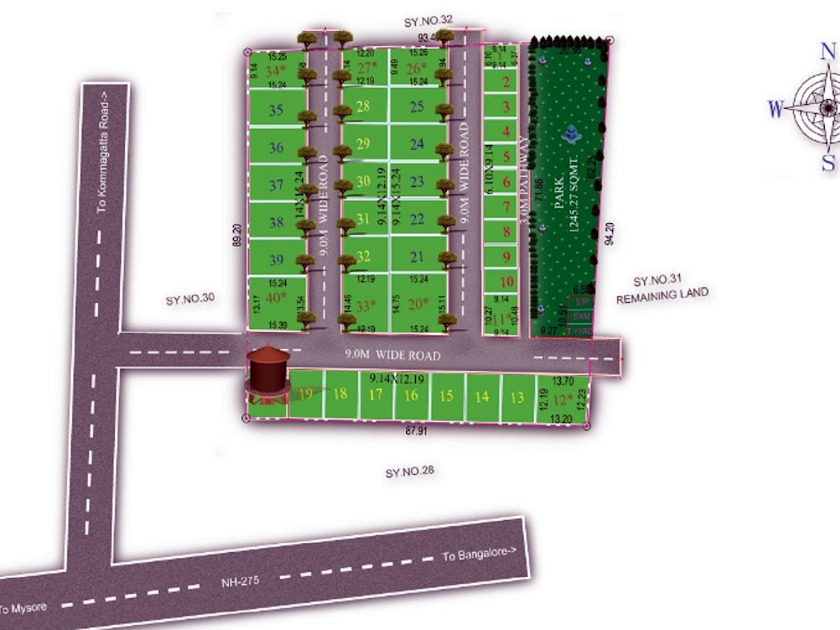 VSL Srinidhi
"VSL" portray as a "Value Synergy Leverage". VSL engineers started advancement business in 2006. They are begun from hyderabad to Bangalore and started their improvement business mid 2006. In the wake of doing 2-3 years working they are started developing a plan. From prop up 2006 there tackling "VSL Srinidhi".
"VSL Srinidhi" many sort venture "Green Age","Green Wich", "Gardenia","Green Fields","Green View","Green Valley".